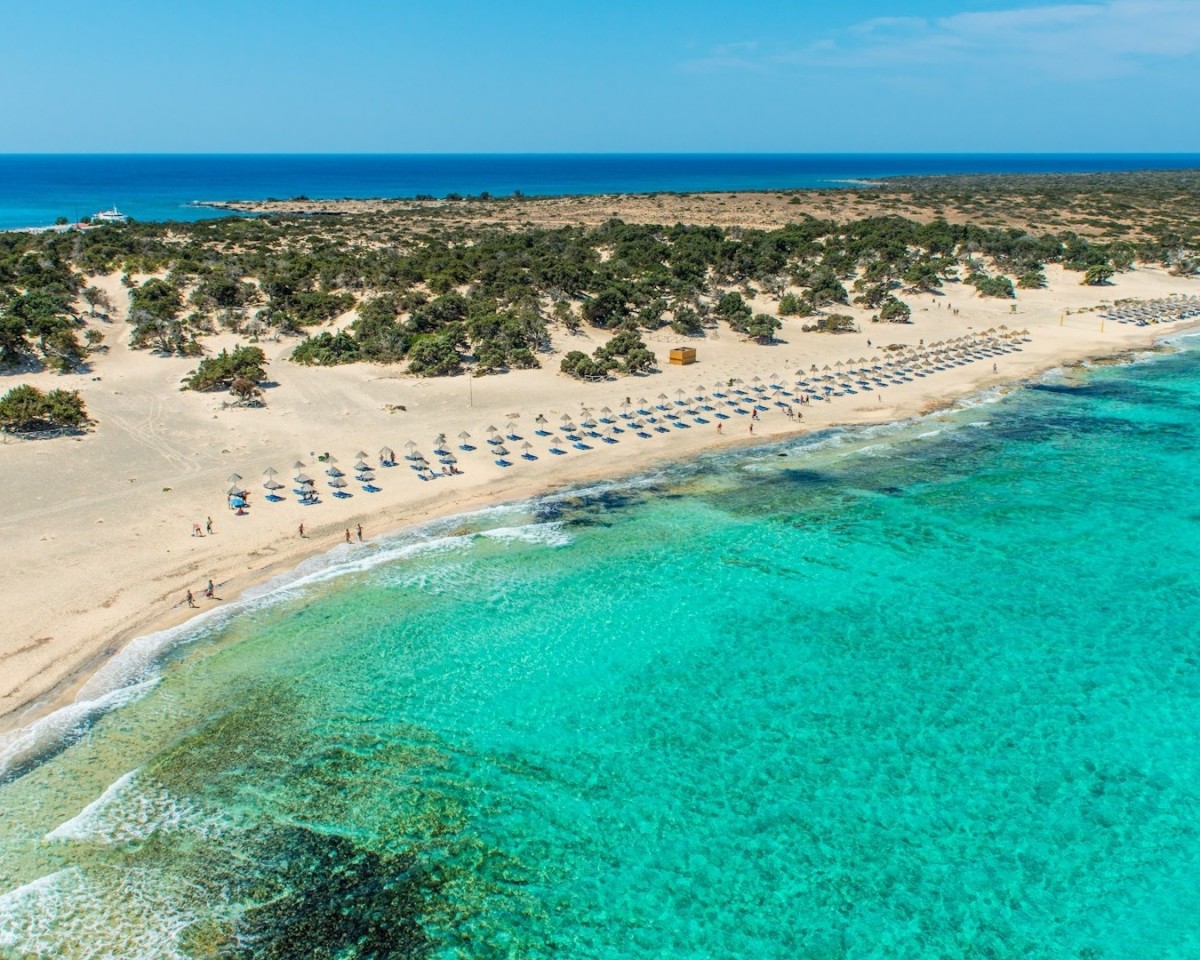 Chrissi Island
Chrissi is an uninhabited Greek island known also as Gaidouronisi, approximately 15 kilometres south of Crete close to Ierapetra in the South Cretan Sea. Approximately 700 metres east of the island is the island of Mikronisi. Administratively these islands fall within the Ierapetra municipality in Lasithi.
Chrissi is protected by Natura 2000, (Natura 2000 is a network of nature protection areas in the territory of the European Union), as an "area of intense natural beauty". The island has the largest naturally formed Juniperus macrocarpa forest in Europe. There is no fresh drinking water on the island. The majority of trees have an average age of 200 years and average height of up to 7 metres (23 feet), some of the trees are up to 300 years old and 10 metres (33 feet) tall. The density is approximately 28 trees per hectare
There is a nudist beach on the north coast of the island. The highest point on the island is called Kefala ("head") and it is 31 metres (102 feet) above sea level. On the western part of the island is the chapel of Saint Nicholas (estimated to date to the 13th century).
There are also a salt pan, an old port, some Minoan ruins, a lighthouse and a Roman cemetery. Due to the shallow waters around Chrissi, snorkelling and diving is a popular pastime. The Belegrina, Hatzivolakas, and Kataprosopo bays have a wide diversity of shells.
Archaeologist excavated a Minoan settlement dating to between 1800 and 1500 Before Christ, At the settlement they also found purple dye workshops and many artifacts.